Welcome to Tom Ferry's Roadmap Tour – Bay Area
Are you a Top Agent, or aspire to join the top 25%?
Join Tom Ferry on a 30 city tour across the US. He is clearing the way for serious agents to reach top speed. If you are ready to increase your business and learn top trends, reserve your seat today!
---
Take advantage of our Full Price Specials! Offers expire soon!
$299
FREE
ELITE | TEAM | MGMT
$299
$139
CORE
$299
$299
General Admission Full Price
10% Off
2-4 Tickets
20% Off
5-10 Tickets
---
We're opening up the fast lane for market-leading agents to accelerate towards their 2023 goals.
A sample listing presentation that generated 200 listings taken in 2022.
Become the top educator in your market with Keeping Current Matters exclusive regional data trends.
Learn directly from three mega successful agents on how they market to win listings.
Learn how they brand themselves to get on the consideration set of a larger group of prospects and their sphere.
Learn how to educate today's buyers and move through their objections and worries with greater ease.
Gain 15 lead generation playbooks of proven strategies from real-world, high-earning agents.
---
Venue
DoubleTree by Hilton San Jose
2050 Gateway Pl
San Jose, CA 95110
(408) 453-4000
---
Event Agenda
Wednesday, Sep 20th, 2023
8:00 - 9:00 AM
Check-in/Registration
9:00 - 10:30 AM
Trends and Growth Strategies for 2023
Tom Ferry
10:30 - 10:45 AM
Break
10:45 AM - 12:00 PM
Rockstar Reveals: Top Producing Agents Share Their Best Marketing, Listing Attractions and Systems to Run a Successful Business
Varies by Region
12:00 - 1:30pm
Lunch & Learn
Lunch Break
1:30 - 2:15 PM
How's The Market? The Most Important Talking Points to Educate Buyers and Sellers
KCM's David Childers
2:15 - 3:00 PM
Let's Talk Brand Building! Tom Ferry Interviews Top Agents
Tom Ferry
3:00 - 3:20 PM
Break
3:20 - 4:30 PM
The 5 Top Listing Attraction Strategies for 2023
Tom Ferry
4:30 - 4:45 PM
Planning Your Next 5 Actions
Tom Ferry
*All times listed below are in local time. **Agenda subject to change.
---
Meet Your Speakers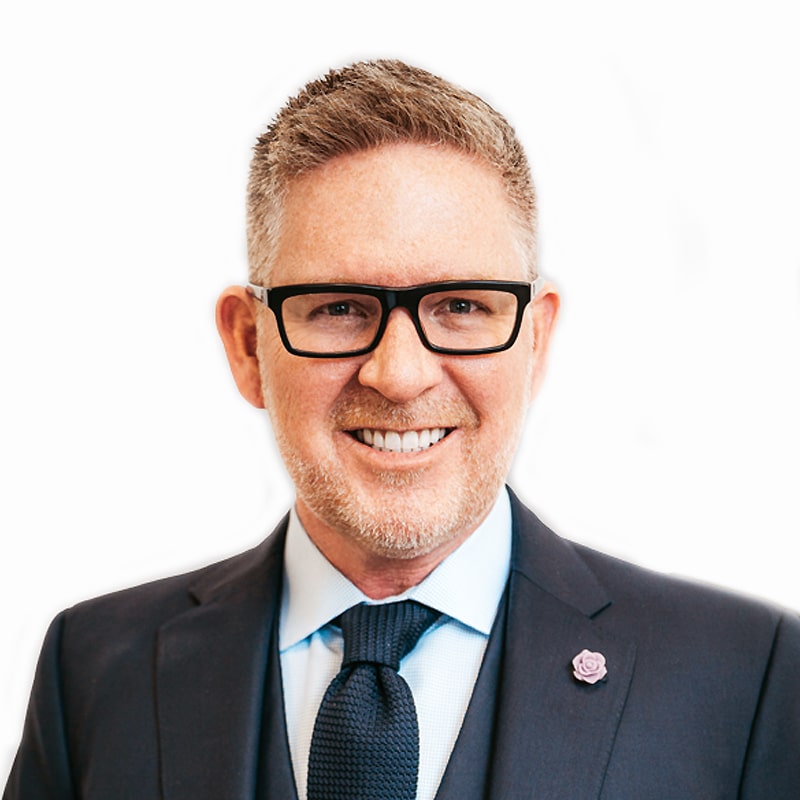 Tom Ferry
CEO & Founder
Ferry International
Tom Ferry is the No. 1 ranked real estate educator by the Swanepoel Power 200 every year since 2014, an accomplished author, and founder and CEO of Ferry International, the industry's leading coaching and training company. You may know him from his popular YouTube channel or maybe you've been fortunate to experience some of the 30 thousand hours of one-on-one coaching he's done to help agents and industry leaders grow their businesses, and ultimately, build the life they've always wanted.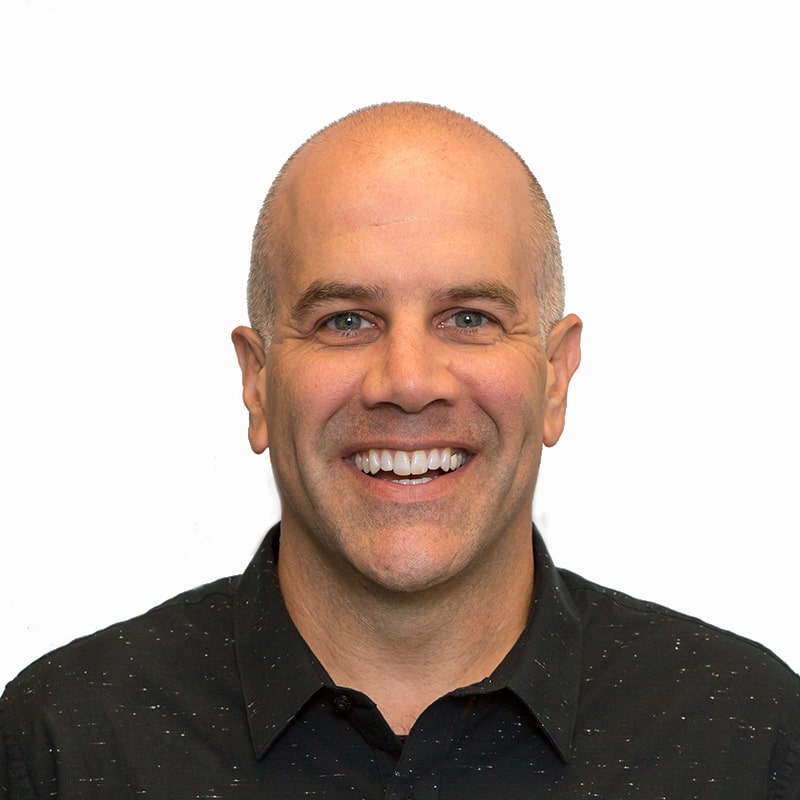 David Childers
President
Keeping Current Matters
As President of Keeping Current Matters (KCM), David Childers has spent more than 20 years working within the real estate industry, focusing his career on helping real estate professionals become trusted advisors through education. He has kept his finger firmly on the pulse of the real estate for more than 20 years. You've seen him share KCM's expert housing insights regularly on podcasts, training videos and webinars, all in the aim of helping agents build trust and stand out as their market's go-to resource.
---
Our No-Risk "Money Back Guarantee"*
We're so confident you'll learn a lot and have a great time at Tom Ferry's Roadmap Tour, we've decided to put our money where our mouth is. If Tom Ferry's Roadmap Tour isn't everything you wanted it to be, we'll give you your money back!
That means there's absolutely NO RISK to you.
You must attend the entire event and complete your workbook during the event; and…
If you were not satisfied that the information and/or materials presented at the event are/would be of use to you, simply return your completed workbook to a Tom Ferry employee onsite and submit these four things: (a) proof of payment, (b) written certification that you attended the entire event, (c) written certification that you are not satisfied that the information and/or materials presented at the event are/would be of use to you, and (d) your receipt indicating you returned your workbook to a TF employee onsite.
If all these requirements are met, you will be issued a refund check in the amount of twice what you paid for your ticket within approximately two weeks from the date of the event.
---
Items to Bring
A pen, we'll supply your event workbook
A light sweater or jacket, the room tends to be cool
Lots of business cards
Please dress comfortably, business casual
---
Attendees With Disabilities
If you are hearing impaired or require ADA seating due to a disability, please make sure and contact
EventSupport@tomferry.com
or call (949) 538-5270 two weeks prior to the event so our team has enough time to make special arrangements for you in advance.
---
Terms & Conditions
By participating in any events planned and controlled by Ferry International, LLC ("Tom Ferry"), you agree to the following:
COVID-19 Safety Information:
Ferry International's #1 priority is the health and safety of our attendees, employees and staff supporting all Tom Ferry events. In partnership with the official event venues and vendors, Ferry International, LLC ("Tom Ferry"), will adhere to the current government and local authority guidance, as well as any venue or location-specific regulations.
Assumption of risk -- by completing the registration for the live event, I acknowledge and understand the following: attendance at live events includes possible exposure to, and illness from, infectious diseases including but not limited to COVID-19. I knowingly and freely assume all such risks related to illness and infectious diseases, such as COVID-19, even if arising from the negligence or fault of Ferry International, LLC; and, I hereby knowingly assume the risk of injury, harm and loss associated with the Event, including any injury, harm and loss caused by the negligence, fault or conduct of any kind on the part of Ferry International, LLC.
Personal Accountability Commitment-- by attending a Tom Ferry event live, you agree to abide by and engage in certain health-and-safety-beneficial conduct while attending the event. This may include, and is not limited to, submitting to daily temperature checks, wearing a mask at all times in public areas as recommended or required, engaging in appropriate physical distancing and not attending the event if you are ill or have been recently exposed to COVID-19.
Media Waiver
You give TOM FERRY authorization to use and post any photographs, videotapes, recordings or any other record of our events, including full names of any participants, before, during or after the event for promotional use, reporting to the media and to publish on our website or social media. You will not be entitled to any compensation for TOM FERRY's use of your name or image.
---
Cancellation Policy
This ticket purchase is non-refundable and non-transferable.
---